We work with you to achieve your financial goals.

What is Financial Planning (planning for the present, future and unexpected).
In the hustle and bustle of everyday life, you might find yourself asking, "what is financial planning and why do I need it?" But you need to stop putting it at the bottom of your "to do" list. Everyone has their financial goals and aspirations, whether that is a comfortable retirement or paying for your children's education. And these things are only easily achievable with sound financial planning in place. There are three broad categories of financial planning that you need to think about when assessing your situation.
Planning for the Present
Do you find that there is too much money at the end of your pay cheque? Perhaps you'd like to be able to afford a few more nights out, or simply want to feel more relaxed about the state of your finances. Financial planning for the present means assessing your financial situation, looking at your monthly cash flow, and putting systems in place to manage your money in the here and now. So you can afford a few more treats in the knowledge that you aren't stretching your money too far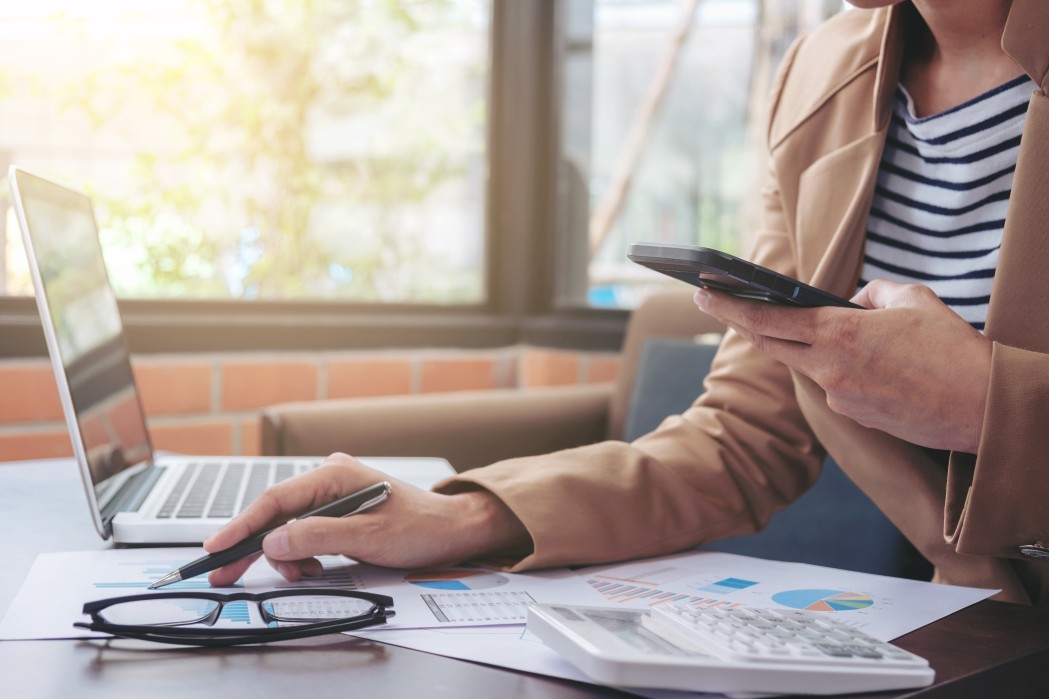 ​Planning for the Future
This involves setting longer term goals. Once you have established your monthly income and outgoings, you will be able to assess how much you are able to save. Now you need to look at your long term goals, whether that is general savings, or specific pots being put aside for retirement, pension planning, college educations or property purchases. It's important to assess which savings and investments methods will suit you best, and for those with greater financial means, wealth management strategies need to be addressed.
Planning for Unexpected Emergencies
The final aspect of financial planning which needs to be looked at is life's unexpected twists and turns. You need to address the unpleasant "what ifs", from having a rainy day fund to fix malfunctioning boilers or broken-down vehicles, to longer term measures such as life protection and income protection. The more financial responsibilities you have – from dependents to mortgages – the more important it is to make sure you are adequately protected.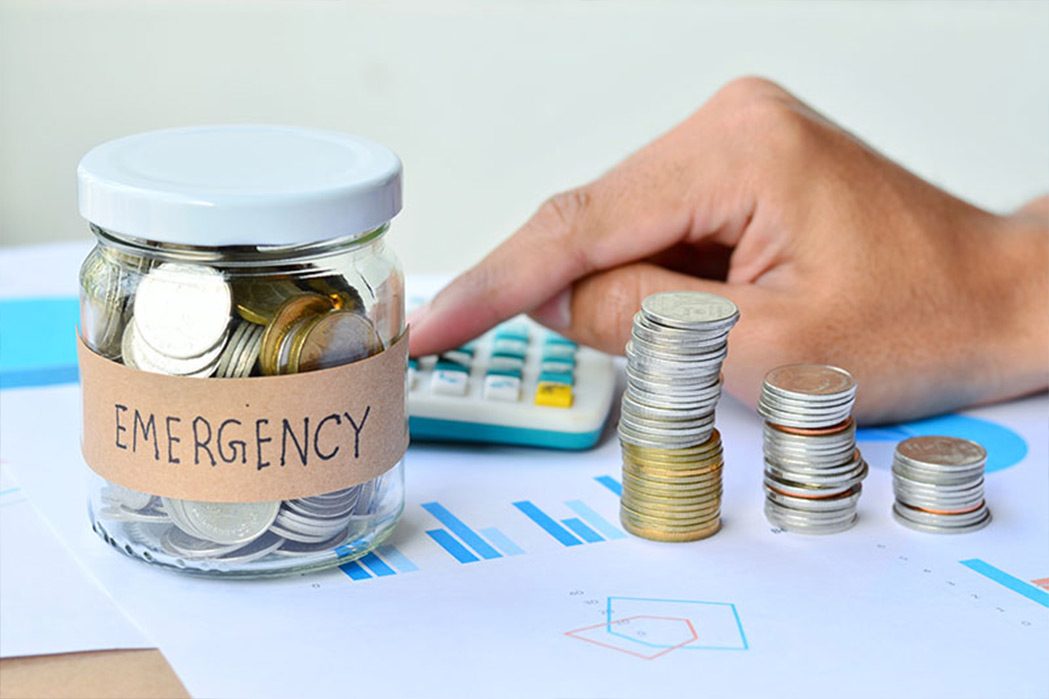 OUR PROCESS 
At Oaktree Financial we can help you navigate the whole financial planning process. We are with you every step of the way. We work with you to bring every aspect of your financial life together into a plan that suits you perfectly. Whether it is buying your first house, saving and investing, or planning your pension, we can advise you and combine your requirements into a bespoke plan. After we blend all of your requirements together into a roadmap, we help you execute your plan in simple, manageable stages. Each and every year, we proactively adapt and change your plan as your life changes, keeping you on track. Your plan is flexible too for those "what if" scenarios. When the unexpected happens, we'll be there to help you navigate the financial twists and turns of life.
Chat – Discover – Analyse – Present – Implement – Monitor & Support
Step 1: Chat – Your first meeting is an opportunity for us to get to know each other. This is a zero-obligation chat for 15 minutes over the phone where we find out more about you and whether we can help you.
Step 2: Discover – We then delve a little deeper into your unique situation to get the right plan for you. Together, we'll discover your current lifestyle costs, what financial commitments you have and what you want to do in the future.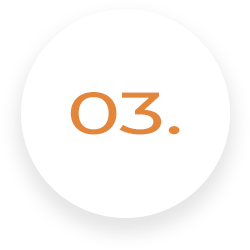 Step 3: Analyse – Your information is gathered and analysed so we can create your bespoke financial plan. We have a range of products to choose from and each one is carefully considered when drawing up your plan.
Together, we'll discover your current lifestyle costs, what financial commitments you have and what you want to do in the future.
Step 4: Present – Before we take any action, we always present our findings and recommendations to you. We encourage you to ask as many questions as you want – there are no silly ones! Making sure you understand our suggestions and approach is our priority. We collaborate with you, making changes to your financial plan so the plan is exactly right for you.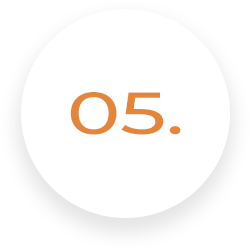 Step 5: Implement – Once you are 100% happy with your plan, we get to work. We work with you to execute the plan and ensure you understand your responsibilities in helping us make it happen. We're with you every step of the way.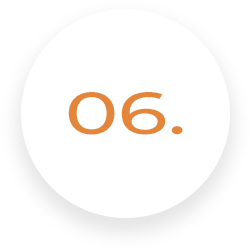 Step 6: Monitor and support – We proactively monitor your plan's performance. You are invited for your annual review to make adjustments to your plan to ensure we're meeting your goals.
Plus, You can call upon us at any time and we are available for those times when life doesn't go the way we expected.
Frequently Asked Questions
Why do we need a financial plan?
There are so many ways in which having a financial plan can help you achieve your goals. Whether you are on the lowest or the highest of incomes, those with a financial plan actively put themselves on the path to success.
A financial plan means that you know what you are saving for, how much you need to put away, and how long it will take you to reach your goal.
A financial plan increases your confidence. It gives you a measurable goal to work towards, meaning you can feel secure in your decisions, knowing your money is being properly managed.
Many people say they "don't have enough money" to need financial planning. This is a misconception – because in fact, those with the least money need a financial plan the most! If you have less money to play with, having a strong budget and savings routine in place is the best approach you can have. Financial planning can help you start saving small amounts and grow them in the most effective way, jumpstarting your savings.
Financial planning addresses both your short term and long term goals. The major costs of life aren't really achievable without a strong plan in place – you need to think ahead in order to be able to afford things such as retirement or a mortgage.
A financial plan keeps you on track to achieve your goals – with measurable objectives you can relax knowing you are on course to reach your target.
Financial planning also means you can make your money work hard for you. Rather than scattered cash that doesn't earn any interest, a plan can help you make the most of investing, using any tax reliefs and allowances available.
What will a financial planner help me with?
A financial planner will help you to assess your financial situation, and give guidance on how to make the most of your resources. They will ask you about your financial goals – from purchasing a house to retiring – as well as your income and outgoings. They will then help you make a plan for how to achieve those goals based on your personal situation.
It can be very confusing trying to navigate the range of financial products available without the expert guidance of a financial planner; and choosing the right products is very important. Choose the wrong investment and it could have a huge impact on your financial future. Financial planners can provide a wide range of products and services, suitable for all the different stages of life. These products and services include savings and investments, pensions, insurance, mortgages, equity release, tax and estate planning, retirement planning, and family finances.
A financial planner will likely have access to a wider range of products than you would be able to reach on your own. They will also be able to tell you about any tax reliefs or allowances that could make the most of your investments.
How often should I review my financial plan?
You should review your financial plan at least annually, checking that it still makes the most of your resources. You should also reassess your plan when any major life changes happen – for instance, you move house or you have a child. You will want to adapt the plan to accommodate your new circumstances, whether that means more or less income, more people to plan for, or new savings pots to establish.  
Are financial planners worth it?
Navigating the complex world of savings and investments can be stressful and time consuming. Employing a specialist financial planner means you can rest easy in the knowledge you have got the very best financial plan in place for you and your family. You can feel secure knowing that you will meet your financial goals and that the expert guidance you have received means you are making the very most of your money. When you cannot see your way forward, a financial planner will be able to cast a professional objective eye over your situation and see how to make it work. Often financial planners can assess your finances and find opportunities for savings or wealth creation that you had no idea about. If you are looking to create the very best financial future for you and your family, a financial planner should be your very first call.
The Oaktree Team are with you every step of the way.
Book a chat to begin your financial planning journey with Oaktree.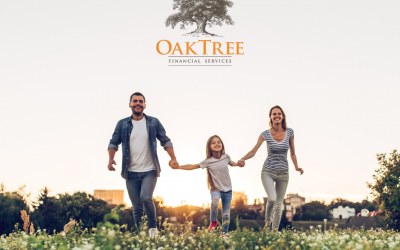 We last ran this blog over two years ago. Much has changed in the world since then. While in the recent budget there has been some element of a reprieve with regards to child savings plan and the cost of third level education and some element of a credit with regard...