Group Pension
Schemes
& Risk Benefits.

Group Pension Schemes
Our group pension team make pension scheme provision easy.  One company, one contact, and a unique service package to assist you to manage all your employees' benefits needs.
Employer Pension Responsibilities
Employers are required by law to offer their employees access to a Personal Retirement Saving Account (PRSA), however, the employer does not have to contribute.  Offering a more comprehensive benefits package can have lots of advantages to employers and we offer a hassle-free service to help you implement better benefits for your employees.
Why Offer a Group Pension Scheme and/or Group Risk Scheme?
Attract New Employees
The most effective way of attracting and retaining key employees is by offering an appealing pension and death benefits package. A group pension scheme promotes an image of a caring employer which will give any company an edge over competitors when it comes to recruitment.
Employee Loyalty
A group pension scheme that includes an employer contribution is an indication to your employees that as their employer you are concerned with their current and future well being. It shows a level of commitment and indicates that you want them with your company for the long term, which in turn should promote more loyalty and company buy in from your employees.
Tax Efficiency
Providing a group pension scheme is tax efficient. All company contributions receive tax relief against corporation tax plus company owners and directors can be included for death benefits even if they want to keep their pension benefits separate.  This means company owners can route the cost of their own life cover through the company.
Added Benefits
We ensure your staff can avail of our expert knowledge for their own financial situation. Whether that is for mortgage planning, pension planning, saving or investing we can assist them showing your further commitment to their financial security.
Chat – Discover – Analyse – Present – Implement – Monitor & Support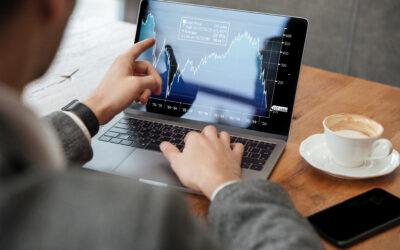 The COVID-19-related recession of 2020 was just two months long, making it the shortest recession on record.  Like all recessions, though, it impacted the lives of many. Now, as the economy is headed into another downturn, it's a good time to review how to take...
We are with you every step of the way.
Book a complimentary chat with one of our advisors
to learn more about Group Pension Schemes & Risk Benefits.